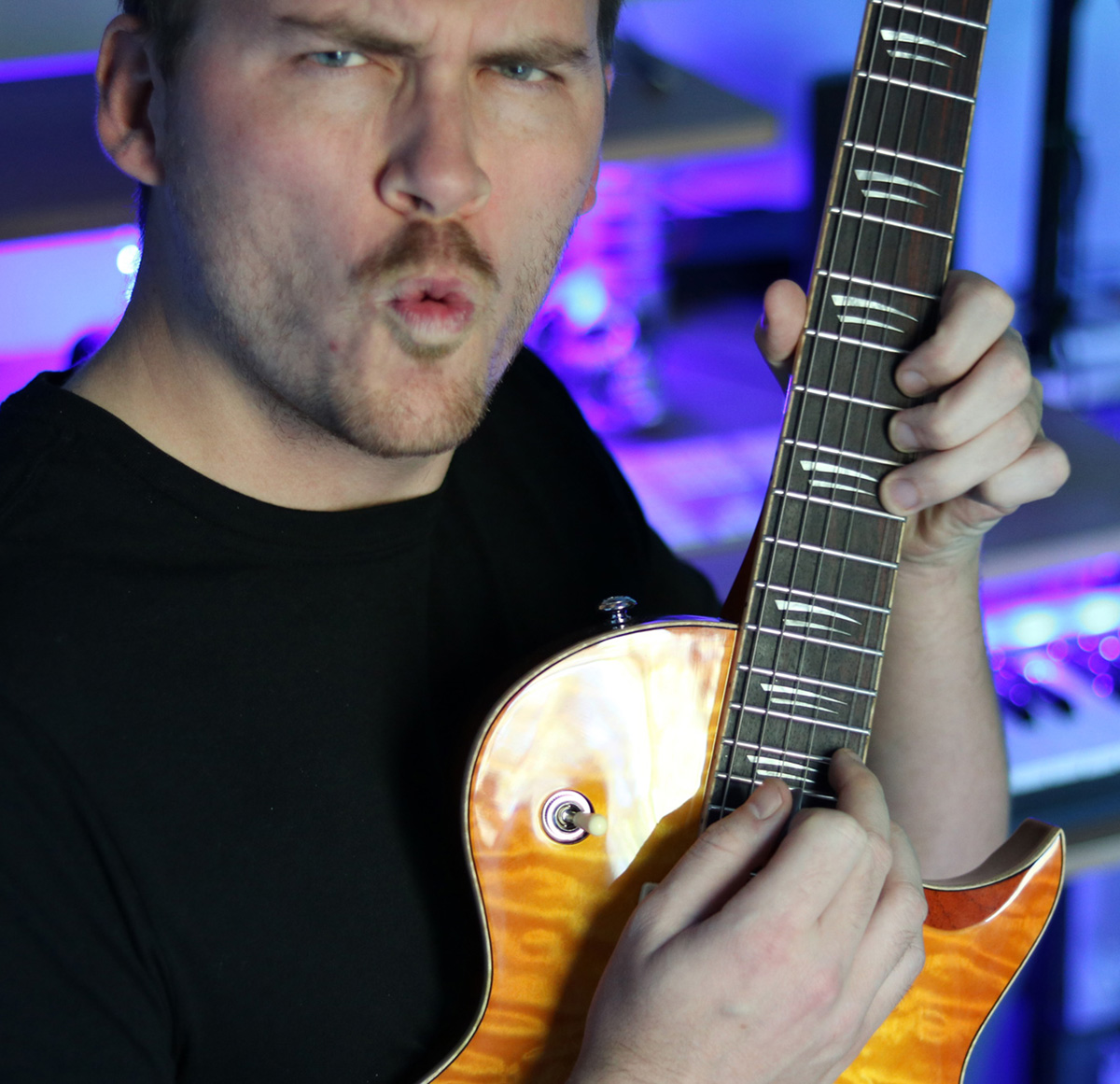 MAT GRAHAM
Artificial Fear
Mat Graham is guitarist/arranger of Artificial Fear, a project where he writes and records heavy metal arrangements of themes from video games, TV shows, movies, and more. He has also composed and recorded several original songs.
Mat performed live for the opening of The Guild Hall and The Chromatic Dragon and has performed there several times since.
All of his work can be found on his YouTube channel: https://www.youtube.com/artificialfear.
Mat currently plays Mitchell MS400 and MD400 guitars.